Why Design-Build Professionals Turn to Smart Integrators for Seamless Home Entertainment
Partner with an Expert Home Entertainment Installer for Your Smart Home Projects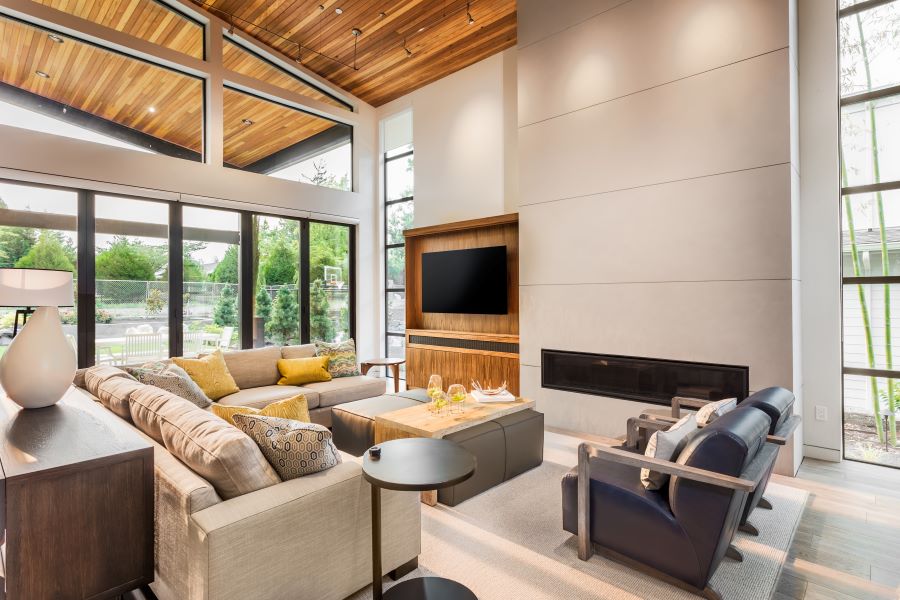 Smart home entertainment is one of the fastest-growing segments of the home automation market. In 2021, revenue in this sector is projected to hit $3,267 million and reach $4,027 million by 2026. This translates to over 23% of homes having smart home entertainment within five years. Not surprisingly, 26% of those users are millennials—consumers between 25-34 years old.
So, how do builders, designers, and architects enter this burgeoning field and give their clients in Lexington, KY, what they want in terms of high-end, integrated, audio-video solutions that fill a home with quality entertainment? Working with an experienced, smart home entertainment installer ensures a cohesive system that plays well with other home automation systems such as lighting, security, shading, climate control, and energy management.
At Rely Technology, we partner with design-build professionals to help them create homes that are enjoyable and easy to use and elevate their client's everyday life. Let's look at what this means in-home entertainment and what these professionals should look for in a long-term partner.
SEE ALSO: The Benefits of Working with a Home Automation Installer in the Planning Stages
The Smart Home Entertainment Sector
The smart home entertainment segment comprises multi-room and whole-home entertainment, such as sound systems, TVs, and gaming consoles. It may consist of outdoor entertainment, home theaters or media rooms, and whole-home audio that allows homeowners to play audio from various sources at the same time or fill the home with tunes from one of their favorite streaming services.
One of the best features of these entertainment systems is that they are all controlled from one simple, intuitive interface. Gone are multiple remote controls and disjointed devices. Instead, all entertainment systems work together seamlessly, and the equipment is concealed in a cabinet or closet.
Depending on a home's design element, in-wall and in-ceiling speakers may be partially or totally hidden from view. TVs display works of art when not in use or hide behind paintings or well-crafted paneling. Tied into the Control4 home automation system, the audio-video integrates with other smart home technology and is easily controlled with one touch on a touchscreen, customized in-wall keypad, smartphone, or remote control.
The Integrator-Builder Relationship
As is evident, to create a best-in-class, high-end smart home entertainment system requires extensive experience and deep knowledge in integration and operating systems. We work with your build and design team to ensure that these systems operate seamlessly while blending into the home's aesthetics.
As low-voltage wiring experts, we'll lay the groundwork that ensures success right along with your team, establishing reliable communications so that the build is completed on schedule and budget. Many of our partners also appreciate that we take the time to meet with their clients to make sure the smart home technology aligns with their lifestyles and offers them the solutions that will truly make a difference in their lives.
At Rely Technology, we focus on building long-term relationships with clients, builders, architects, and designers. Our goal is to help create homes that offer the latest technologies yet are simple to use and manage. We pride ourselves on working as a team to ensure we exceed your client's expectations, now and in the years to come.
For more information on smart home entertainment or to schedule a complimentary consultation, contact Rely Technology today.