How to Choose the Right Smart Home Partner for Your Next Build
Bringing user-friendly smart homes to your clients depends on working with an experienced integrator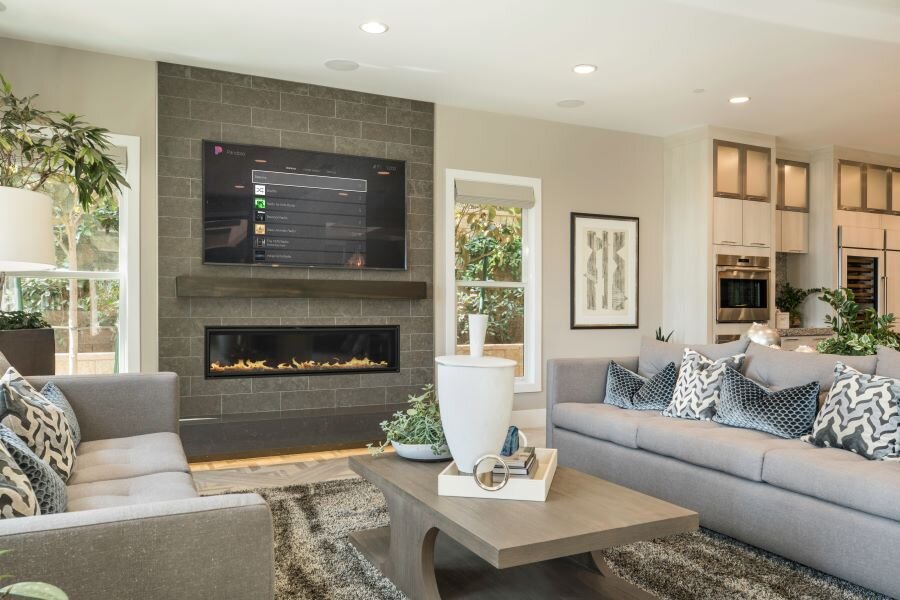 In 2021, smart homes are mainstream. Today's new homeowners are factoring in smart technology and automation as must-have amenities in modern homes. As a result, more and more design-build professionals realize the value of including smart home packages in contracts for new builds. Being able to offer smart tech packages gives builders, designers, and architects a competitive edge in a rapidly growing industry.
Now design-build professionals are on the hunt for the right smart home partner to help deliver sophisticated technology solutions to clients.
If you're interested in incorporating smart tech packages into your new builds, keep reading to learn what to look for in a smart home partner. Then call Rely Technology to discuss bringing Control4 smart homes to your clients in Lexington, KY and surrounding areas.
SEE ALSO: Let's Bring Whole-Home Automation Solutions to Homeowners
1. A Residential Technology Pro
We recommend skipping providers selling smart home kits as a DIY install. Instead, it's worth it to seek out a certified residential technology pro with experience designing and installing whole-home solutions.
You don't want to end up installing five separate systems that require five different apps or remotes to operate, which is what happens with a piecemeal approach. Instead, seek out a professional integrator with experience integrating multiple sub-systems into a centralized operating system. That way, homeowners will be able to control all their home devices from a single interface.
At Rely Technology, we use Control4 to integrate audio/video, security, surveillance, lighting, climate, shading, outdoor entertainment, door locks, gate entry systems, and more into one user-friendly platform. Homeowners have the option to control their connected home via a smartphone app, the Neeo remote, on-wall keypads, on-wall or tabletop touchscreens, and voice control.
2. A Low-Voltage Expert
Low-voltage wiring lays the groundwork for smart home providers to install whole-home solutions like distributed audio/video, security and surveillance, centralized lighting, whole-home networking, motorized window treatments, home automation and more. Additionally, placing a low-voltage wiring foundation makes it easy for homeowners to add additional devices and systems as their needs change over the years.
We recommend partnering with an integrator who has experience prewiring homes for smart technology during the new construction phase.
3. A Team Player
The best smart home partner is the one working directly alongside your team from start to finish. We recommend looking for an integration firm that:
Meets with your client to gather information and recommend the best smart home solutions for their needs
Works alongside your new construction team to design and install low-voltage prewiring for smart tech installation
Works closely with your designers to incorporate technology into the overall aesthetic and interior design
Installs automation systems, AV racks, wall and ceiling-mounted TVs, in-wall and in-ceiling speakers, surveillance cameras, lighting fixtures, motorized shades, and other technology solutions
Find a partner who's looking to build a long-term, mutually beneficial relationship with your firm. Deploying a coordinated team effort ensures that your home projects will be completed on time, on budget, and per your clients' wishes and expectations.
4. Long-Term Support
Control4 home automation and other smart devices require regular monitoring, updates, and maintenance. Don't settle for a smart home partner who will leave your clients high and dry once their custom home is complete. Find an integration firm with long-term service and support packages for remote monitoring, IT assistance, maintenance, and proactive care. Your clients will appreciate that you're leaving them in good hands.
Rely Technology Is the Smart Home Partner You're Looking For
Let's work together to build connected Control4 smart homes for homeowners in Lexington, KY. When you partner with Rely Technology, we'll work with you to find the right technology solutions that fit a homeowner's budget, aesthetic, and performance expectations.

If you're interested in learning more, call us or fill out an online contact form to get in touch.

No video selected.