Smart Home Services That Meet Your Design Needs
Automated Home Technology Integration That Works With Your Designs and Client Expectations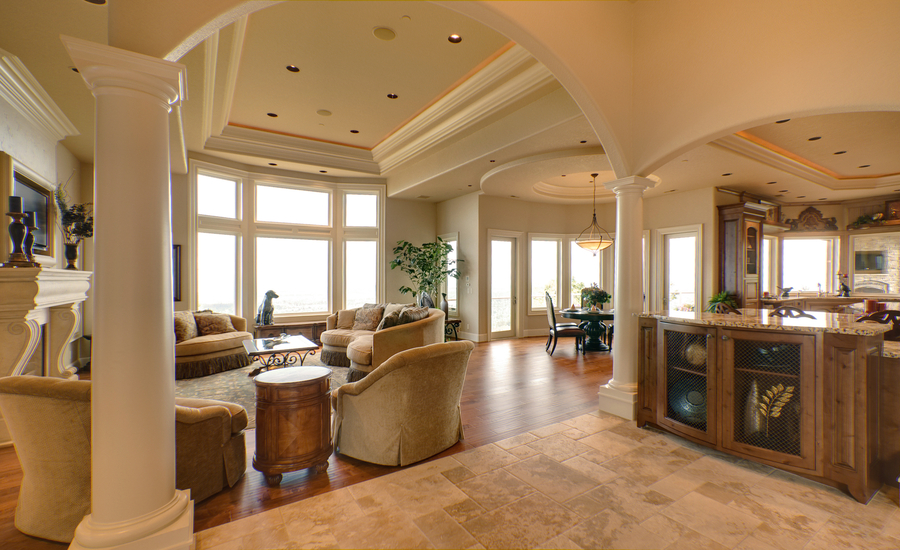 The modern home requires a significant amount of technical infrastructure; our clients demand smart home services that conform to their needs and lifestyle. The luxury of a technology-based home goes beyond the gee-whiz factor of internet connectivity and smartphone apps for devices. Rather than a collection of disparate devices, the integration creates an ecosystem that responds organically to its occupant's daily living.
A smart home provides features like the convenience of automation that helps manage daily operations without intervention, improved wellness, and unrivaled access to entertainment. Integrating the different systems into one interrelated network ensures almost any need can be accommodated, even those the owners may not realize they need! Working in collaboration with architects, designers, and builders, we help bring your client's desires to fruition.
Are you looking to include more home automation solutions and services for your Lexington, KY clients? Read below to find out how we can help.
See Also: A Builder's Easy Guide To Home Security Systems
Light Up Their Life
Lighting has many remarkable qualities, from transforming a space to creating a healthier environment throughout the day. We know that natural light brings a warm, inviting atmosphere to a room, enabling us to be more creative and more productive.
Tunable lighting gently wakes a homeowner with softhues in the morning that become progressively brighter in color and intensity. As evening comes, the illumination transitions into warm shades, preparing them for bedtime and bringing balance to their circadian cycles.
Tame

The

Sun
Window treatments are more than fashion. While shades provide the final fit and finish to a room, they are also an essential part of regulating the temperature and ensuring privacy.
Daylighting enhances a home's livability, allowing sunlight to illuminate a room and lift its occupants' mood by stimulating the body's vitamin D and Serotonin production.
The sun also generates heat that can make a room uncomfortable and put undue stress on HVAC systems. Motorized shades work in concert with sensor and climate control systems to automatically raise and lower, blocking the sun in the summer and letting in more light in the winter. With a variety of styles, fabrics, and patterns, the nearly noiseless shades work for years without fading or need for maintenance.
Entertainment, Your Way
Music and movies have the power to move us, soothe our souls, and inspire us. Having the ability to access any content from any source to any room of the home is an ultimate luxury. Add some shimmy to dinner prep, relax with a show in the media room, or watch the game with friends on your outdoor bar.
Entertainment technology should not interfere with the architectural lines or the decor. We are experts in installing hidden monitors that live behind artwork or are exposed via motorized lifts. Audio should be heard and not seen with ceiling speakers behind flush-mounted paintable grills or made completely invisible with speakers designed to become part of the surface.
Collaboration and Coordination
At Rely Technology, we understand that we are part of a team working to exceed the client's expectations. We take pride in our ability to meet deadlines and find the right fit for your design-build projects.

Are you looking for a project partner that works with you? Call us today at (859) 402-1413 or reach out to us online to schedule a meeting. We would love to work with you.

No video selected.