How to Create the Ultimate Sonic Experience in the Home
Work With a Professional to Give Your Clients the Best in Home Audio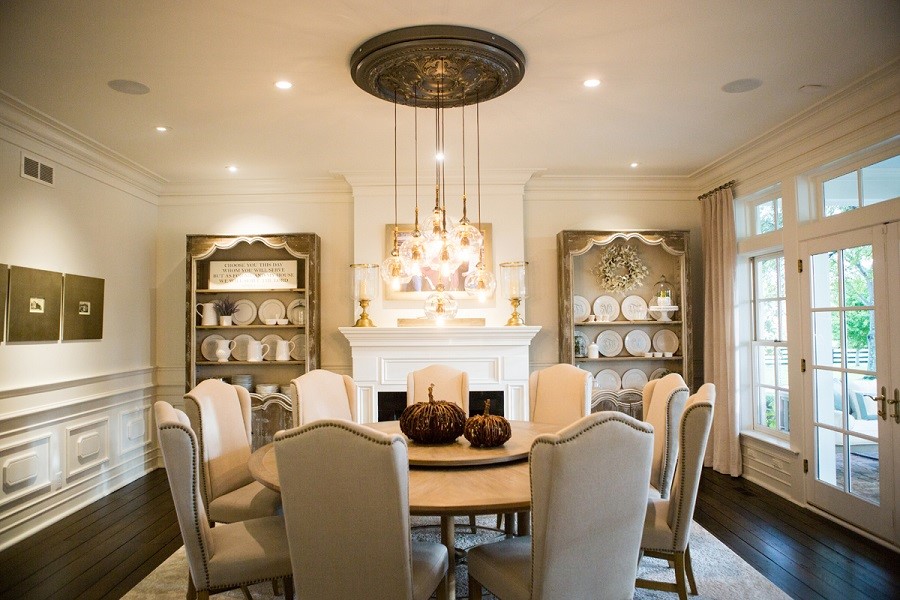 Whole home audio systems are one of the first technologies owners want to add during new construction projects. As a designer or architect, it's vital that you take these needs into account when designing a space for your clients. That doesn't mean you have to learn everything about room acoustics, low-voltage wiring, or speaker specs. It just means finding the right technology partner to implement them in your luxury projects throughout Lexington, KY. This blog features the steps you should take to deliver a high-quality audio experience to your clients.
SEE MORE: How to Stream Audio Easily Throughout the House
Decide On the Scope of the System
When it comes to any project whether it's new construction or renovation, you know how important it is to plan ahead. A home audio system requires the same kind of forethought. Start by figuring out in which rooms your client wants to listen to music. Do they want music just in their general entertainment areas and bedrooms? Would they want to expand that to bathrooms or outdoor spaces? The answer will help us gauge what kind of wiring and speaker needs the client will have.
Figure Out the Audio Sources
Another significant aspect of planning the system is figuring out what the client wants to listen to. Offer up a solution that gives them access to a variety of audio sources ranging from streaming to turntables. All sources can go in a dedicated AV closet that we work with designers and architects to pick out. Now the client can reduce clutter and use just a handful of sources that distribute sound to speakers throughout the house. During this planning phase, we'll help them choose the control solution that makes more sense. They can pull up their music through dedicated touchpads, apps or remotes.
Take Care of Pre-Wiring Needs Early
Finalizing wiring needs early on will speed up the process and help the client avoid expensive and intrusive installations down the line. Wiring will need to run through the walls and ceilings from the source devices to all of the speakers in the house. We work with architects and designers to do this as efficiently and discreetly as possible. It's important to work with an AV professional for this to ensure they use the right category wire and framework for the best sound quality and durability.
Create a System That Matches Their Style
Designers are often wary of audio systems since they don't want to deal with speakers, electronics or wires cluttering up their décor. In some of the sections above we've already mentioned the ways we can reduce the stylistic impact of electronics and cables. But what do you do with speakers that need to be in the room? We can work with you and the homeowner to find models that fit their unique style. That can mean in-ceiling or in-wall speakers that camouflage with their surroundings. Some speakers can even resemble works of art for those that want to more of a statement piece, while other models are completely invisible once installed!

Give your clients an easy way to listen to their favorite music when laying out on the patio, doing dishes, or trying to relax in the living room after work. A professional whole home audio system makes it easy for them to access their albums and playlists without sacrificing their style.

To learn more about our technology solutions, you can call us at (859) 402-1413, fill out our online contact form, or chat with a live representative on the bottom right of your screen.

No video selected.