Audio-Video Products To Boost Your Home Theater Business
Essential features to keep in mind for your next Lexington, KY home theater installation project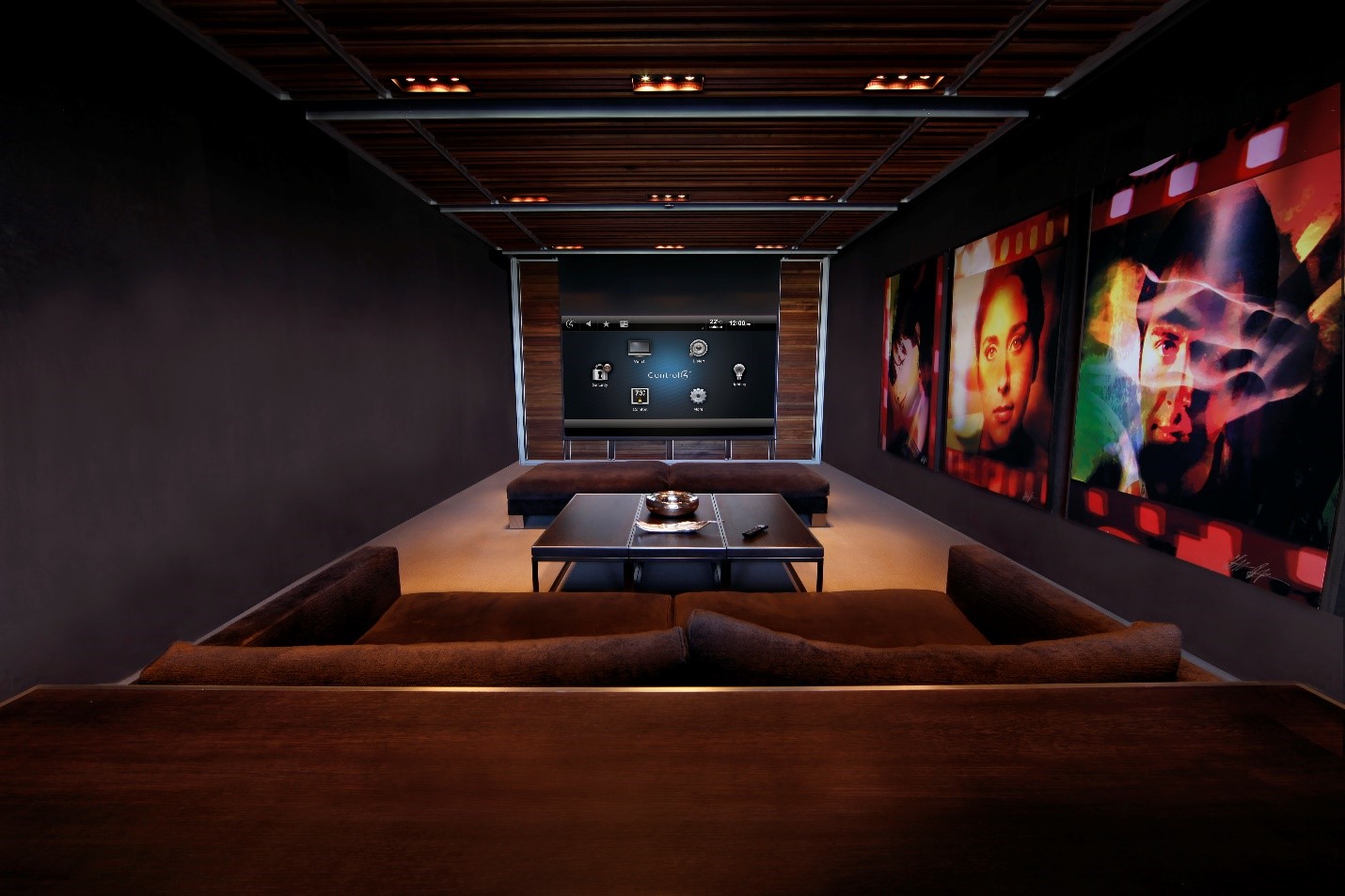 New home theater devices are flooding the market every day, and if you're a builder, architect, or other business professional tied to the custom electronics industry, your customers are going to ask for more and more of these features in coming years. But what are the best, essential products your customers will want for their next home theater installation, and which can be set aside? At Rely Technology, we know the needs of Lexington, KY building professionals, and here's our list of must-have home theater devices:
SEE ALSO: HOW TO CREATE THE ULTIMATE SONIC EXPERIENCE IN THE HOME
CONTROL SYSTEMS
The motto of Rely Technology is "Experience simplicity," and with home theater that begins with the control system. It doesn't matter how nice the TV or sound system is if the customer must juggle a handful of remotes and press half a dozen buttons to get the movie going. When it comes to simplifying your home theater control system, our brand of choice is Control4.
Whether you want to go with remotes, in-wall touch screens, tabletop touch pads or some other option, Control4 has what you need to bring all the components of any home theater system together under one interface. You can also go further with automation by linking your Control4 system to your lights, motorized shades or other smart home elements. As certified Control4 installers, we can implement the perfect control system for your next home theater projects.
SCREEN
When it comes to which screen to use in a home theater installation, the truth is there's no simple choice for the "best" option. With the number of brands, models, sizes and features available, there's no one-size-fits-all answer. However, there are a few guidelines to follow to help make sure your customer picks the right screen for their home theater setup.
First, while there are nearly as many "best home theater screen" lists as there are options available, there are a few brands that tend to show up at the top of those lists, among them Optoma, BenQ, Epson, and Sony. With those brands as a starting point, the next points to consider are the features and technical specifications. 4K video output is a must-have, as is HDR (high-dynamic range) technology to get better color contrast and range. You also want the TV to easily connect to any streaming content services your customers may have.
SOUND
At Rely Technology, we know what you hear when watching a movie is almost as important as what you see. This makes the choice of sound system for your home theater installation extremely important, which is why we recommend Sonos.
Not only do Sonos speakers offer rich, crystal-clear sound, but they can also be used to deliver music or other audio throughout a home. Sonos speakers can be wirelessly linked in many different combinations, letting your customers listen to whatever they want whenever they want through one central channel. For increased ease of use, tie the speakers into the central Control4 system.
WANT TO LEARN MORE?
If you still have questions about building a home theater your customers will love, Rely Technology can help. As your Lexington, KY home theater installation experts, we're ready with whatever you need to make your next project a success.Feel free to call us at (859) 402-1413 or fill out our online contact form.

No video selected.