Easy Guide to a Powerful New Commercial A/V Installation
Give Your Office or Retail Space a Makeover and Enhance the A/V Experience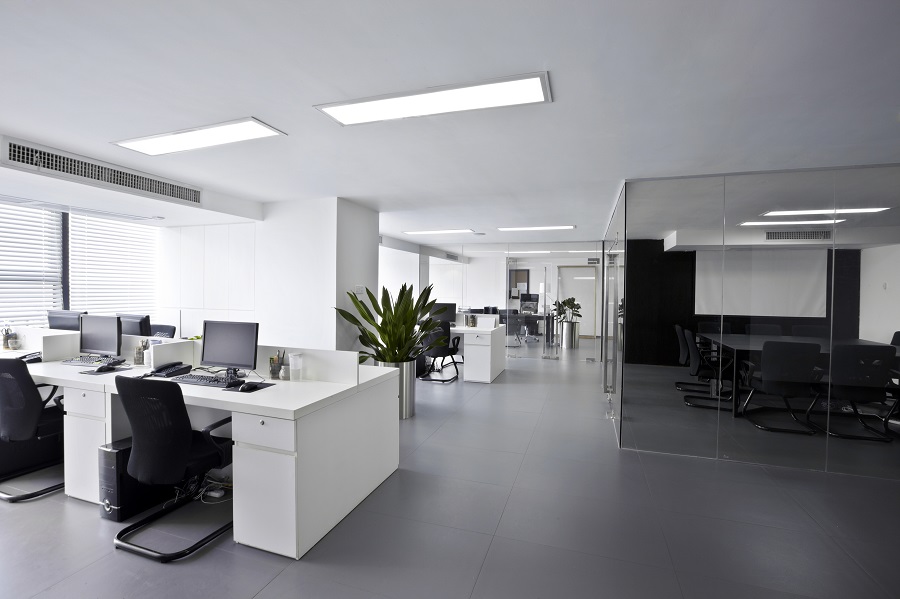 Depending on the business you're in, chances are you don't think too much about your business' A/V system. However, neglecting this aspect of your business is a mistake, as what your customers or clients see and hear is a crucial element in how they perceive your operation.
A/V systems for businesses are something we've touched on before, but you may still be a bit hesitant to pull the trigger on an A/V upgrade. That's why this blog will walk you through our process for designing and installing a commercial A/V system for Lexington, KY business owners. By the time you're finished reading, you'll see what sets Rely Technology apart from our competitors and why you should choose us for your next project.
SEE ALSO: Do You Need an Update to Your Restaurant's Audio Video Installation?
DEFINING THE PROJECT
A crucial aspect of any commercial A/V installation is to define, in detail, the scope of the project and what you want the system to do once the project is complete. After you first contact us, we'll set up a time to speak with you to determine what you're looking for in your system, or we can go to your business and do a walk-through with you there.
Our approach to outlining a project is to focus on what you're hoping to achieve with a new system and how it fits in your space. Instead of selling you on specific products, we take a broader view to help you determine the optimum solution to meet your goals. After the initial consultation or walk-through, we'll draw up a proposal and go over it with you at length to make sure you fully understand every detail.
KEEPING YOU INVOLVED
This is particularly true for A/V installations, as it's sometimes difficult to see exactly how a project is taking shape in the early going. We're available to you for the duration of the project, and we will do our best to accommodate any changes you want after the initial proposal is delivered.
DESIGN AND CONSTRUCTION
Once we've entered the design and construction phase, the real work begins. The timeline for your project will vary based on different parameters; new construction projects can take anywhere from 3-9 months, whereas retrofit jobs can sometimes be completed in a matter of weeks if we're the only contractor involved.
We'll make sure to keep you updated as we reach major milestones. These include the completion of the rough-in phase (running wires, etc.), when the trim work is done and, of course, the final installation. As we're working, we take a holistic approach to make sure your new devices work well with all your existing electronics instead of focusing on a single room or space.
INSTALLATION AND DELIVERY
Once the construction work is complete, it's time to hand over control to you. We'll walk you through how each device works, and we're available to address any issues you may have in the future.

We're confident you'll be 100 percent satisfied with the result, though; our company motto is "Experience simplicity," and we take pride in delivering systems that work seamlessly and are as easy to use as possible.

Ready to take the leap and transform your business? Whether it's a traditional office, a restaurant or bar, or some other space, we would love to work with you on your project. To learn more, call us at (859) 402-1413, click on the chat box in the corner of your browser, or contact us online.

No video selected.