Common Audio Video Mistakes to Avoid in Your Restaurant or Bar
Tips for building an A/V system that's simple, easy to use and takes maximum advantage of the power of automation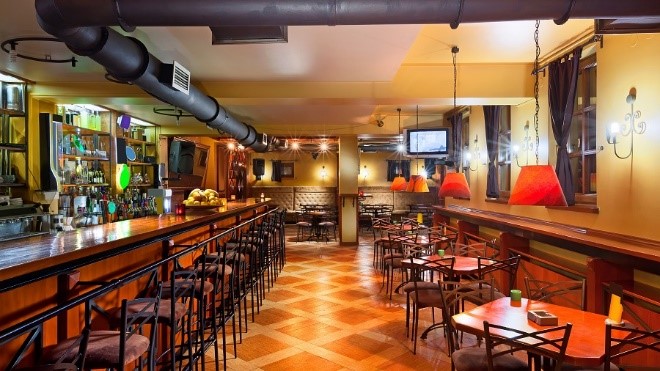 Whether you operate a quiet, upscale restaurant or a rowdy sports bar, audio and video play a major role in your guests' dining experience these days. There may be TVs scattered about, speakers covering multiple areas within your space, and multiple audio or video feeds that need to be sent to different places.
This can be a major headache if you're relying on old-fashioned systems, but it doesn't have to be. At Rely Technology, our technicians and designers will make sure the restaurant audio video installation for your Lexington, KY establishment will simplify your life and wow your customers. Read on to learn more.
SEE ALSO: DO YOU NEED AN UPDATE TO YOUR RESTAURANT'S AUDIO VIDEO INSTALLATION?
NO DISTRIBUTED AUDIO AND VIDEO
A typical bar has multiple TVs displaying multiple video feeds, and many restaurants have intricate speaker configurations with devices spread throughout the space. In the past, this would've required an independent video source for each TV and complex audio control schemes, but distributed A/V simplifies things immensely.
Distributed A/V works by funneling a single audio or video stream to multiple displays or speakers, without the need for an input source or control system for each output device. These systems give you one-touch control over your TVs and speakers from a central interface, which makes managing all those devices much easier. You also save money by eliminating the need for multiple cable or satellite video feeds to accommodate all the TVs in your establishment.
OVERLY COMPLICATED CONTROLS
Just as you don't want to juggle multiple audio or video feeds during a dinner rush, you don't want to deal with multiple remotes or other devices to manage your devices. You want one remote, touchpad, or other device that can handle all the electronics in your restaurant or bar, from your A/V system to your lights and security system.
As we just mentioned, distributed A/V can help with this, but to make sure all of your devices play nicely with each other you'll want a professional to take a look at your whole setup. Control4 is an industry leader in creating all-in-one control systems, and Rely Technology has extensive experience with Control4 products.
THE WALL OF SOUND
Unpleasantly loud music or other noise is a fast way to ruin a customer's dining experience, no matter how good the food or service. Furthermore, you may want to have different types of audio or different audio feeds for different areas within your bar or restaurant (different feeds from different sporting events, for example).
If you're using an outdated speaker setup, you may have limited options when it comes to adjusting the volume or audio content within your establishment. The solution: Upgrade your audio capabilities to you can create distinct audio zones for different spaces. Whether you choose to go with a wired or wireless speaker setup, this will immeasurably improve the quality of your guests' experience.
SOUND OFF
Hopefully we've given you some ideas on how to improve your Lexington, KY restaurant's audio video installation. For more information on how Rely Technology can use automation to give your bar or restaurant a boost, call (859) 402-1413 or visit us online.

No video selected.