Why an Integrated Security System Is the Best Option for Your Home
How a Customized, Whole-Home Approach to Security Will Keep You Safer Than Off-the-Shelf Solutions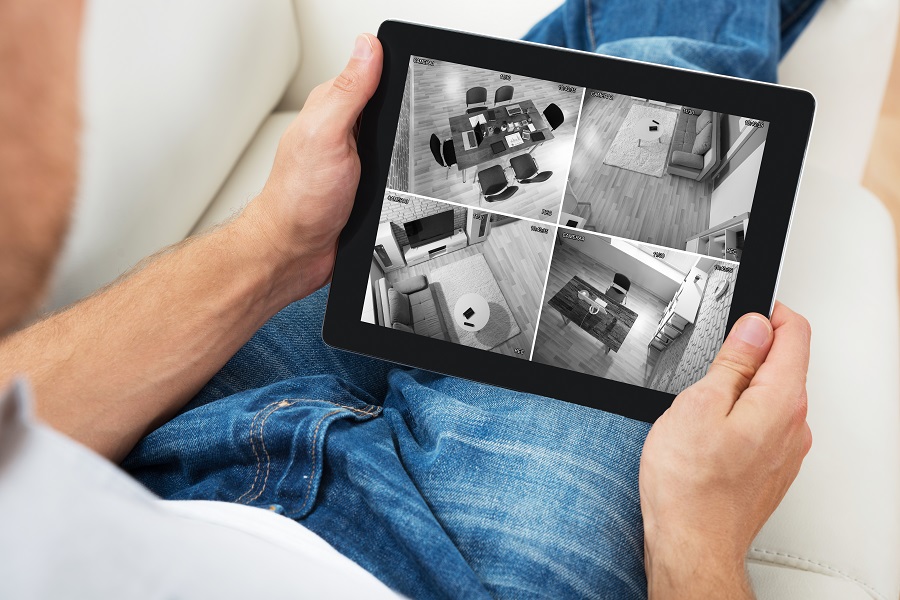 Creating a safe home is one of the most important priorities for any family. You want to know you and your loved ones can rest easy when you're at home.
There are many actions you can take to provide that feeling of stability and security at home, but one of the best is an integrated, automated security system. While traditional security systems or DIY solutions may cover the basics, an integrated system uses a whole-home approach that keeps you informed of what's happening while you're away and lets you respond more quickly to security threats. Here are a few reasons why you should install a smart security system in your Nicholasville, KY home.
SEE ALSO: 4 Ways to Integrate Automation with a Home Alarm System
SECURITY TAILORED TO YOUR HOME
Every home is different, and every home has different security needs. Security systems from older brands may try to make your home fit into one of their premade packages, whereas a smart security system from an integrator is customized to your home.
Let's take your doors as an example. With traditional security systems, all you get is a system that's either on or off, and you likely have to control it from a panel inside your home. By contrast, you can control your smart security system from your phone, so if even if you forget to arm the system as you're leaving you can still do so later. You'll also get instant push notifications if the system senses a breach, allowing you to respond more quickly.
There are other features of smart security systems that make them more convenient to use. Your system can be programmed to disarm itself automatically if it senses you're within a certain distance, perfect for when you're carrying an armload of groceries. You can also set up automated schedules to have your system arm and disarm itself at whatever times you see fit.
AN INTEGRATED APPROACH TO TECHNOLOGY
A smart security system works naturally with other home automation systems you may already have. If you have motorized shades installed in your home, you can set your shades to work in tandem with your security system by having them lower when you leave for the day and then rise when you return from work.
Doorbell cameras are another obvious partner for your security system. If someone is at your door, your system will alert you and you can see who's there. Once you've verified who they are, you can remotely unlock your door and then lock it again behind them; no more having to hide a spare key for guests. By integrating your security system with other automation systems in your home, you gain greater convenience and can harness the combined power of multiple devices to further enhance your security.
MORE THAN JUST SECURITY
Of course, if you're going to integrate systems in this manner, you want somebody who knows more than just home security. This is where an integrator shines, as they know their way around all the devices in your home, not just your security system.

Hiring an integrator for your security needs means you've hired someone who will make sure all your devices are working correctly and communicating well with each other for maximum effectiveness. While you may get a quality installation from a security company, with an integrator you get a network of devices working across your home for even greater convenience and peace of mind. To find out more about Rely Technology's smart security solutions, fill out our online contact sheet, click on the chat box in your browser, or call us at (859) 402-1413.

No video selected.