Ring in The Holidays Brighter with Whole-Home Audio
Enjoy the sounds of the season and your favorite songs with high-quality sound throughout your home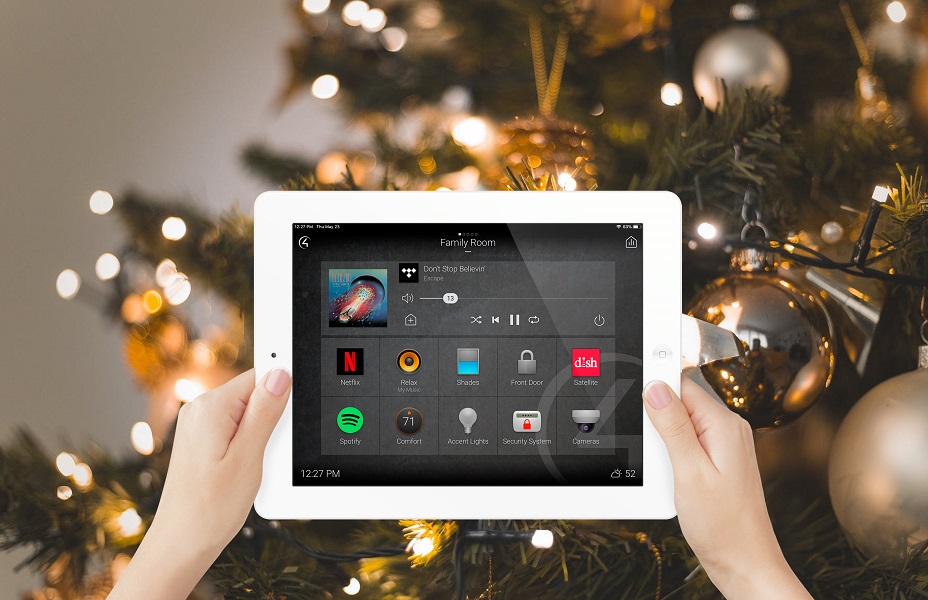 With streaming music services like Spotify and Apple Music now easier to use than ever, installing a whole-home audio system is an easy call if you can afford it. With the holidays approaching, now is the time to get a system installed or give yours a tune-up. We're whole-home audio experts at Rely Technology, and today we'll go through some tips on how to create the perfect system for your Lexington KY, home in time for some holiday fun.
SEE ALSO: Expert Answers To 5 Common Whole-House Audio Questions
SEAMLESS SOUND
Switching back and forth among multiple audio sources is often a chore, it may require multiple remotes for you to get the result you want. A whole-home audio system makes these issues history by giving you control over every audio source, in any room, from one device.
Whole-home audio means your music isn't confined to one space. Your sources go in your media room, while we can install speakers in your walls or ceiling to keep them out of sight. Wireless options are also available. Either way, your music can seamlessly follow you room to room.
With a whole-home audio system designed for several distinct zones, your family and friends can easily enjoy whatever music they want. Instead of fighting over volume or the remote, everyone gets to listen to what they want, how they want.
EXPAND YOUR LIBRARY
Sick of the same songs or albums you've been listening to for years? Whole-home audio systems can greatly expand your library by integrating streaming music services. Spotify, Pandora, Apple Music and other music streaming services have a nearly infinite catalog of music, and you still get the seamless, centralized audio controls.
It might be the case that you have the opposite problem: Your old analog music is gathering dust because streaming music is more convenient. With speakers that don't need to be in the same room as your CD player or turntable, it's a breeze to listen to your old favorite in stunning sound quality.
DO MORE WITH YOUR DEVICES
Synthesizing your smart home systems into a singular whole significantly increases what those devices can do.

One example: You can connect your audio system to your security system. If you're in your bedroom while your music is playing and someone knocks at your front door, you can stop your music, see who's at the door with a door camera and let your guests in remotely, all in seconds.

Ready to give your whole-home audio system a tune-up? Call us today at (859) 402-1413 or visit our contact page.

No video selected.