Home Theater Installation Advice from An Expert Integrator
All the components you'll need and what you should get from an installer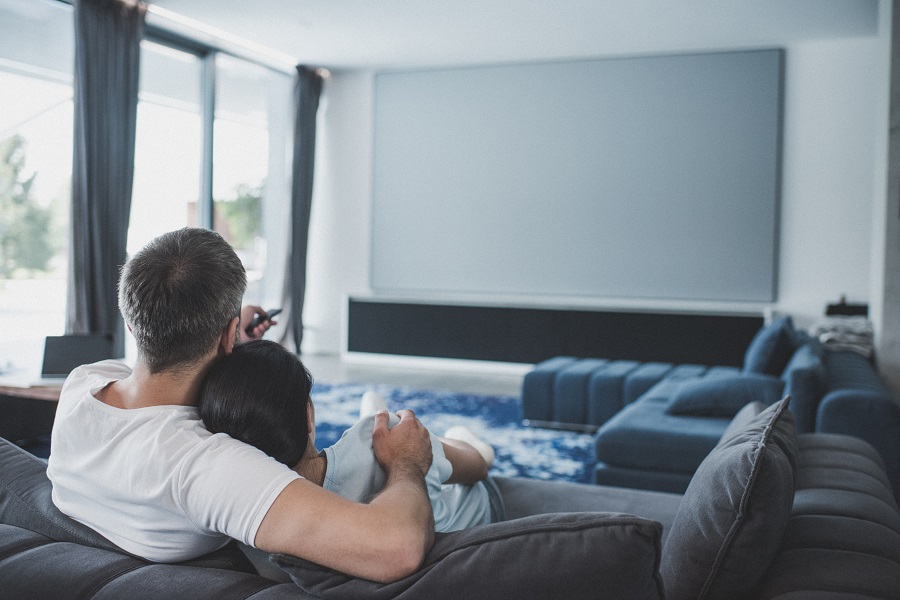 If you were going to design a car, who would you go to for help and advice? A mechanic, right? Maybe an engineer as well? You want someone who can tell you not only how a car works, but how you can get it to do what you want it to.
A similar idea is true when it comes to your home entertainment: The person best equipped to install your AV technology is someone who knows how these devices work and how to make them work well together. That's where an integrator comes in.
A home theater installation is a significant investment for any Lexington, KY, homeowner, so you want an expert to design and set up your system. Today we'll walk you through some home theater design tips as well as what you should look for in an integrator before starting your project.
SEE ALSO: Home Entertainment System Upgrades You Want For 2019
HOME THEATER NECESSITIES
A 4K UHD display gives you the best image quality for your home theater. We'd also recommend you choose a display that uses High-Dynamic Range imaging, or HDR. These displays offer greater color contrast and create a brighter image.
A display's refresh rate is also important. The refresh rate measures how many times the screen updates the image every second. A higher refresh rate means a less blurry image when something is moving on the screen. We also strongly recommend you buy a 4K TV with an OLED screen. Every pixel on an OLED TV display is lit individually, which greatly helps separate brighter and darker tones within an image.
When it comes to sound, the gold standard of home theater audio is Dolby Atmos. What makes Atmos better than other surround sound systems is the level of immersion. A standard surround sound installation feeds sound from your receiver to speakers placed around your home theater. These systems typically include center, left, right, and rear channels.
With Dolby Atmos, every sound becomes an individual audio object that's distinct from whatever else is on the soundtrack. Each object is then placed in a three-dimensional soundscape generated by speakers placed to your left, right, in front of you, behind you and overhead. A movie mastered for Dolby Atmos sounds like nothing you've ever heard before.
WHY YOU NEED AN INTEGRATOR
Let's start with your display. Whether you use a projector or a more traditional big-screen TV, getting the best image possible requires adjusting multiple setting. These include brightness, contrast, black levels, inputs and more. Not everyone has the knowledge or training to properly calibrate your TV, but an integrator like Rely Technology has the experience and tools for any home theater installation project.

This same idea is true for your speakers. Your speakers need to be connected to any existing audio components and placed properly within your home theater to deliver the best performance. If any new wiring is required, it's unlikely you'll find someone at your local big box store with the expertise you need.

Speaking of wiring, quality components are vital to a quality home theater installation. Installing the wrong cables, receiver, amplifier or other device will all damage your viewing and listening experience. A bad installation could cause major damage to your components and your home's broader electrical infrastructure.

What really sets an expert integrator like Rely Technology apart from the pack is our extensive experience with smart home automation. To get the most benefits from any automation system, everything within that system needs to work seamlessly.

Say you want a home theater, but you already have lighting control installed. These systems can be set up independently from each other, and you'll still get a lot from them, but linking the systems lets you do so much more. Instead of separate commands to dim your lights and turn on your A/V components, a properly integrated system lets you do all these things with one button command. That's just a sample of what linked automation systems can do.

When you're ready to get started on your home theater installation, call us today. To learn more, fill out our online contact form or call us at (859) 402-1413.

No video selected.