Home Entertainment System Upgrades You Want For 2019
These devices will help you have more fun in your Lexington, KY home, and you'll enjoy greater convenience at the same time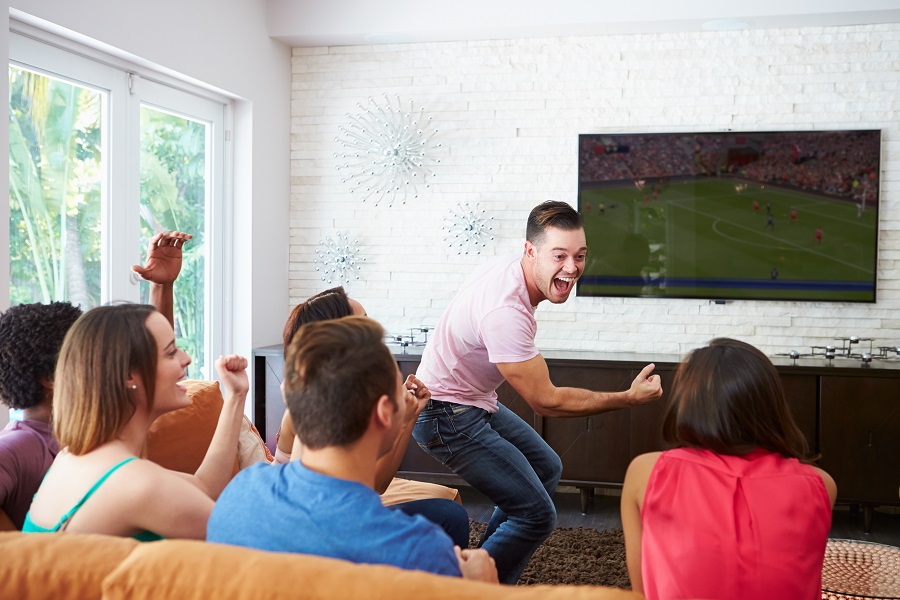 A new year brings changes and upgrades to every industry, and the world of home automation is no different. It's now 2019, and that means it's time to look at the hot new smart home trends and devices for entertaining. Here are the crucial upgrades you want in 2019 for the home entertainment system in your Lexington, KY home.

SEE ALSO: 2019 SMART HOME PRODUCTS AND TRENDS TO WATCH

8K DISPLAYS

The buzz at this year's Consumer Electronics Show was 8K TVs, and while there are very few models on the shelves yet, they're not far off. Samsung's Q900 8K TVs will be shipping in March, so now's the time to upgrade your home A/V system.

The Q900 comes in four sizes ranging from 65" to 85". 8K resolution means the screens have twice the resolution of 4K displays, allowing for greater detail with a silky-smooth presentation. Samsung also says the Q900 boasts 100 percent color volume on every pixel, which means the colors are both more intense and truer to the image that was originally captured.

There are other features that make the Q900 an attractive option. The TV includes an ambient mode where the screen matches the wall pattern behind it when the TV isn't in use; you can also overlay the screen with decorative art or personal photos. Lastly, the Q900 analyzes the sound from whatever content you're watching and makes automatic adjustments to help you get the best experience possible.

SONOS AMP

Sonos has already made a name for itself as a leader in whole-home audio, and now they have a solution to cover all of your indoor and outdoor entertainment options: The Sonos Amp.

Like most Sonos products, the Sonos Amp has been designed with wireless connectivity in mind. The Amp can serve as a focal point for all the wireless speakers in your home, both indoors and outdoors, allowing you to stream whatever music you want through the Sonos app on your phone. The Amp is also compatible with Apple AirPlay software, which makes streaming any audio content from your phone as simple as pushing play.

That's not all, however, as the Amp is also capable of supporting wired connections. The Amp delivers 125 Watts of power per channel, enough to deliver quality sound to most speakers. There are also RCA ports and an HDMI Arc and Optical adapter to allow for connections with both newer and older TV models. And it all comes in a sleek package that won't take up too much space in your home.

VOICE CONTROL

If you're not bothered by the potential privacy concerns, now is the time to get a smart speaker for your home. Whether you want to go with an Alexa device, the Google Home or the Apple HomePod, there is no shortage of options when it comes to voice-enabled devices. Voice control adds effortless convenience to your existing home automation system, and smart speakers can control multiple systems at once with the right devices and setup.

For now, Amazon's Alexa remains the biggest name in the game, and its devices are compatible with other manufacturers. This includes Sonos products, which makes an Alexa-enabled speaker a natural companion to the Sonos Amp we just mentioned.

Intrigued by any of these products or considering another upgrade? We'd love to work with you to deliver the best entertainment experience possible for your home. To find out more about our services, call (859) 402-1413, fill out our online contact form or click on that chat box in the lower-right corner of your screen.

No video selected.