2019 Smart Home Products and Trends to Watch
From AI-controlled security systems to smart mirrors for your bathroom, exciting new technologies are on the horizon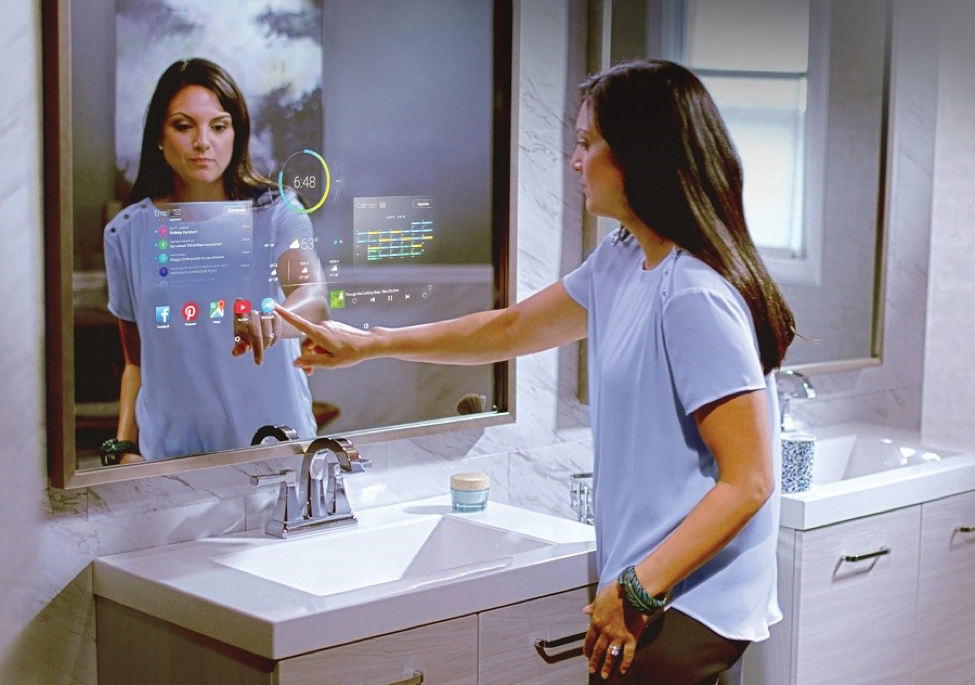 The end of a year always brings exciting possibilities for what might be coming next. The world of home automation is no different, and manufacturers have started to give us a clue about what might be coming to your home in 2019. Here's a preview of new smart home automation systems suitable for installation in your Lexington, KY home next year.

SEE ALSO: 5 OF THE BEST TIPS FOR USING A CONTROL4 SMART HOME SYSTEM

SMART MIRRORS

The famous scene from the movie "Minority Report" where Tom Cruise's character manipulates images on a screen with his hands is now one step closer to reality thanks to smart mirror technology. Companies like Seura, Electric Mirror, and others have created mirrors that can display news and weather updates, show you your social media feeds, interact with other automation systems in your home and much more. Having that technology in your bathroom may be a little disconcerting for some, but the added convenience and sheer "wow" factor will likely persuade many people to bring these smart screens into their homes.

SMART PLUMBING MONITORS

Another entry in the "Do I really need smart technology here?" category is smart plumbing sensors. However, these devices actually make a lot of sense when you remember that even tiny water leaks can cause massive damage to a home.

More than 14,000 water damage claims are filed with insurers every day in the United States, and the average cost to repair the damage is about $12,000. Looking at those numbers, maybe it's not so crazy to have a device to monitor the pressure in your pipes and automatically turn the plumbing off if it detects a leak. The best part is you don't need a plumber's license to install these devices, and they're made to be installed in less than 15 minutes.

BETTER ARTIFICIAL INTELLIGENCE IN DEVICES

It wasn't that long ago that artificial intelligence was entirely the province of science fiction authors, but we're firmly in the AI age now. One example of this is smart cameras and sensors with machine-learning capabilities.

Among other AI-enabled devices, manufacturers are now rolling out smart door cameras with machine learning technology. These companies tout their cameras' ability to recognize faces, autonomously figure out who's at the door and then let them in if they're a trusted individual.

Another example of using AI in automated systems is a new generation of smart sensors and monitors for your home. The makers of these devices say they're so advanced that they can detect fires, alert you if your carbon monoxide levels are too high and recognize potential burglars.

DEVICES LINKED ACROSS NEIGHBORHOODS

The old saying about safety in numbers is taking on a new meaning with the advent of new smart security cameras. Companies like Ring have developed systems to let your smart camera link to other cameras in your neighborhood in the event of a break-in, giving you a broader picture of what's happening and more information to help catch the thief. If this technology catches on, it's likely to spread to other devices in the automation sector.

These are just a few of the exciting new home automation systems coming to consumers next year. To learn more about these technologies and how they can make your smart home even smarter, call Rely Technology at (859) 402-1413 or visit our website.

No video selected.