Bring Beauty And Benefits To Your Home With Hunter Douglas Shades
Adding Shading Solutions From The Worldwide Industry Leader Not Only Enhances Your Home But Your Lifestyle As Well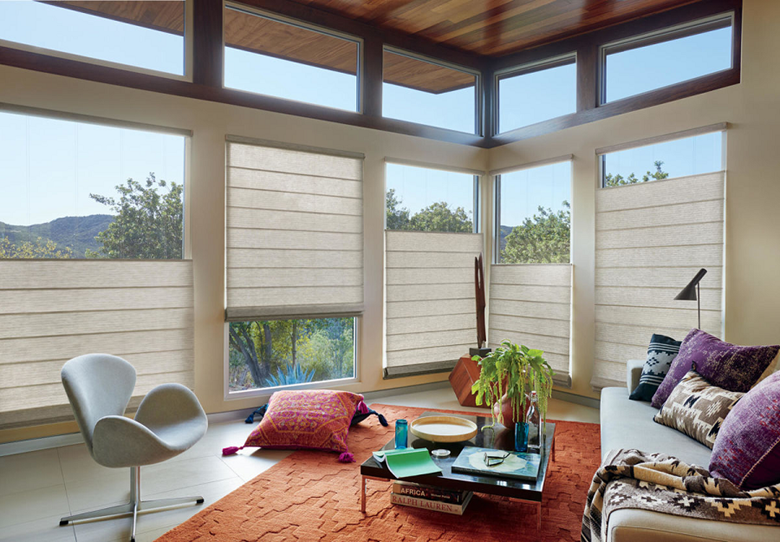 Motorized shades are more than the finishing touch or added fashion to a room. There is a real functionality associated with window treatments. When you choose which shading company to put in your home, you want one with a record of innovation, reliability, and industry leadership.
We are proud to announce that Rely Technology is now a Hunter Douglas dealer, a world leader in window treatments and architectural products. The privilege to offer Hunter Douglas products comes with high expectations of superior customer service and our staff's continuing training and certifications.
We are excited to tell you why we think the products and solutions are a perfect fit for your Lexington, KY home. Read more below to find out more.
See Also: Avoid These Important Mistakes in Home Media Room Design
Legacy of Leadership
Hunter Douglas has a long history of manufacturing quality window treatments, all the way back to 1946. In the beginning, the company offered manually operated Venetian blinds, which have evolved into the extensive lines of styles, fabrics, and control options available today. These motorized shading systems are a perfect combination for the smart home, providing benefits that enhance your home and lifestyle.
Manage the Seasons
Architects and designers love sunlight's effect on a room; it brings a glow and welcoming illumination. The sun also has a positive result for us, stimulating serotonin production, a hormone associated with happiness and focus. When combined with a lighting system designed to maximize natural light, accenting when needed, your home becomes more efficient and human centric, promoting energy savings and wellness.
Unfortunately, a large percentage of energy loss happens through all of those daylighting windows. A motorized shade system helps block out the sun during summer days and keep the heat in during the winter months. When connected to an automation system, a home regulates itself.
Privacy and Security
Your windows provide access to the vistas just outside your door, bringing nature closer to your daily life. Of course, this means that those outside can see in. Shades and sheers furnish you with the ability to set the level of security and privacy you want.
Add blackout shades to help with your circadian sleep cycles or create the perfect environment for watching a movie in your home theater.
Control Your Way
Hunter Douglas has been at the forefront of innovation for window treatments, from fabrics and styles to quiet motors and automation control. Schedule your shades to open in the morning to let in glare-free sunlight to start your day, transitioning through the day to provide light and climate control.

Connect to your Control4 home automation ecosystem or use the Hunter Douglas PowerView control interfaces. Set schedules, create and manage shade groups from in the home with the handheld Pebble remote, or use Apple and Android mobile app to schedule scenes from the next room or halfway around the world. PowerView also lets you use the power of your voice with Alexa compatibility.

Hunter Douglas's industry-leading products and Rely Technology's expertise enhance your home and lifestyle.

Are you ready to add the beauty and benefits of motorized shading to your home? Call us today at (859) 402-1413 or reach out to us online to schedule a consultation. We would love to work with you.

No video selected.