3 Products to Improve Your Listening Experience in Any Room
These devices will wow both high-end audio newbies and hardcore music lovers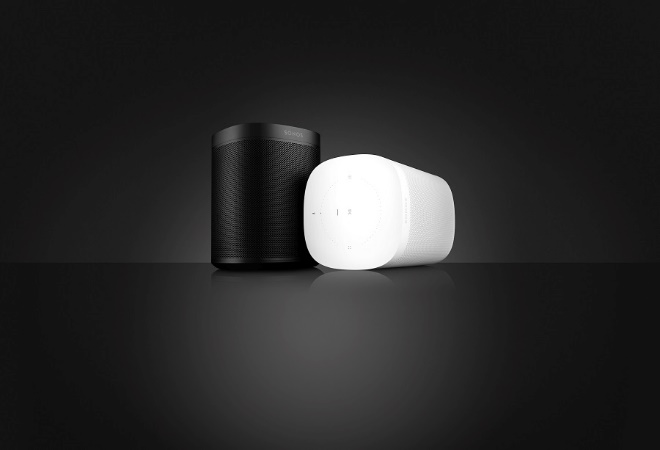 There's no doubt that a world without music would be a boring, unpleasant place to live, but thankfully we're living in an age when high-end audio devices are more plentiful and affordable than ever. With the holidays approaching, now is the perfect time to give the gift of better sound to the audiophile in your life (or your yourself, for that matter). If you're looking for gift ideas, or just want an upgrade for your own home, check out these high-end audio devices suitable for any home in the Nicholasville, KY area.
SEE ALSO: HOW TO CREATE THE ULTIMATE SONIC EXPERIENCE IN THE HOME
SONOS ONE WIRELESS SPEAKER
Sonos has become one of the biggest names in home audio, and this tiny but powerful wireless speaker is a big part of the reason why. The Sonos One may be small, but it still boasts rich, clear sound, and its size and wireless configuration mean you can place it in any room of your house and still enjoy high-quality audio.
The Sonos One also has built-in voice control using Amazon's Alexa virtual assistant, which turns the speaker in a smart control device. You can use the Sonos One to control your lights, streaming music and much more using Alexa. And when you're ready to expand your audio system, the One links easily with additional Sonos speakers to add beautiful sound in every room.
SONOS BEAM SOUNDBAR
Looking to improve the sound in your media room beyond what a single speaker can offer? The Sonos Beam soundbar may be a good place to start.
The Beam has many advantages over similar devices. First, it can be wirelessly paired other Sonos speakers and subwoofers, which lets you create a quality surround sound system for relatively cheap and with minimal extra effort. You also can use the Beam to stream music from practically any source you can think of without the need of a receiver or other device, which simplifies your listening experience.
Finally, the Beam has the same Alexa functionality as the One, so you can use the soundbar as a smart speaker to control other automated devices in your home. You can even use the Beam to control your TV itself!
DOLBY ATMOS SURROUND SOUND
If you absolutely must have the most immersive listening experience possible, the Dolby Atmos system may be worth a look, though it is a significant investment.

Dolby Atmos takes "surround sound" to a new level. Traditional surround sound setups involve either five or seven speakers and a subwoofer. Those speakers are then placed both in front of the listener and to the side or behind them, which creates that feeling of having sound coming from all directions.

Atmos systems add a pair of either ceiling-mounted or upward-firing speakers to create a true 3-D soundscape. More importantly, with Atmos each sound becomes an individual audio object that can be placed (for lack of a better term) anywhere within that 3-D space. In practical terms, this means audio is freed from specific channels and you are fully enveloped by the sound around you.

There are a few things to keep in mind before you buy an Atmos system, however. First, you need an Atmos receiver in addition to the speakers to make the system work properly. Second, only content that has been mastered to work with Atmos can create that true 3-D effect; right now it's mostly movies that have been designed this way, though that is slowly changing.

If you're curious about any of these products or have any more questions about high-end audio solutions for your Nicholasville, KY home, call Rely Technology at (859) 402-1413 or visit us online.

No video selected.