5 Powerful, Essential Benefits of Motorized Shades
Enjoy greater privacy, increased efficiency, fewer safety hazards, and more with custom window treatments.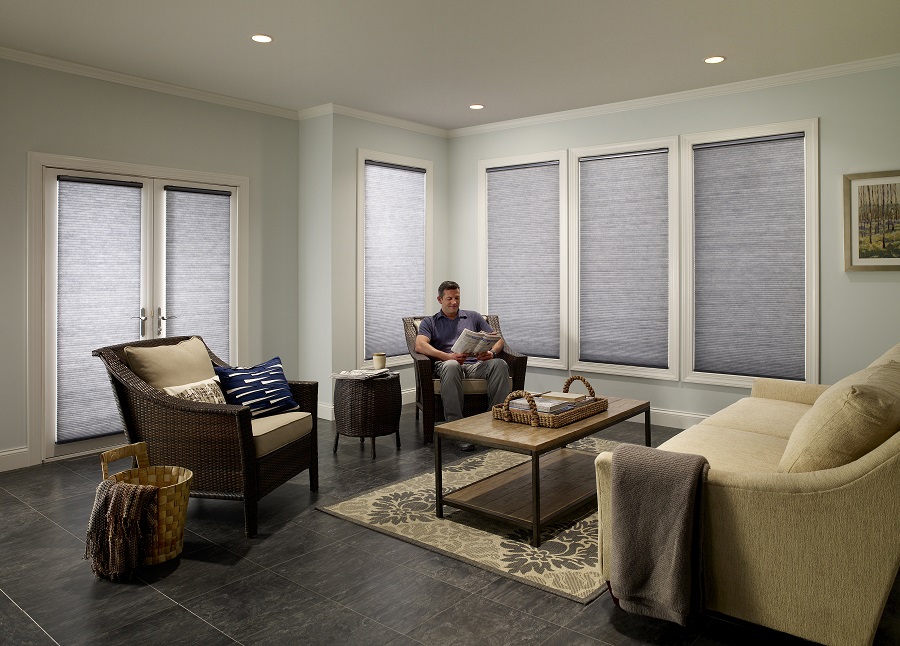 Your home's shades are something you interact with daily, likely given little thought to the extensive impact they have on your home. In addition to being part of your décor, your shades play a major role in privacy and security, as well as your home's energy efficiency.
With all this in mind, it's no wonder many homeowners are turning to motorized shades. Motorized shades are much easier to use than conventional shades or blinds, and they fit well as either the starting point for or extensions of your smart home ecosystem. If you want a house that's more secure, more efficient and more convenient, you want motorized shades in your Lexington, KY home. To learn more about whatthese devices have to offer, read on.
SEE ALSO: 3 Smart Home Systems for The Best Return on Your Investment
INCREASED CONVENIENCE
One of the most obvious benefits of installing motorized shades is the convenience they offer. Being able to control your shades from your phone or another device – without the frustration of fussing with cords and drawstrings – is much easier than adjusting them manually. To make things even easier, you can use automated schedules to have your shades lower and raise themselves. By setting your shades to change according to the position of the sun in the sky, you may never have to manually adjust your shades again.
Motorized shades are alsoperfect for windows in hard-to-reach spots. You can press a button and watch the shade adjust itself instead of risking life and limb on a ladder. This added convenience also makes motorized shades very practical for those with physical disabilities or other conditions that can make manual adjustments difficult.
GREATER SECURITY
Window shades play a crucial role in your home's security. Your shades hide your possessions from view and keep people from looking in when you're away. Leaving your shades down for too long, however, can signal potential thieves that nobody's home.
By using home automation, motorized shades take aim at security concerns like these. On a typical day, you can set your shades on a timer to lower when you leave for work and rise when you return. When you're on vacation, program your shades to raise and lower in different spots around your home throughout the day.This way, it looks like someone's still home. And if you ever forget to set a timer or trigger a system preset, you can take care of it remotely with your phone.
A MORE EFFICIENT HOME
Motorized shades are essential if you're looking to lower your carbon footprint or reduce your energy usage. Whether you're in the middle of winter or summer, your shades can adjust themselves to make the best use of available sunlight using temperature sensors and the angle and position of the sun. Many motorized shades are also designed to block UV rays. Limiting your home's UV exposure helps regulate the temperature in your room and protects your belongings from sun damage.
KEEP YOUR PRIVATE LIFE PRIVATE
In addition to sunlight, motorized shades keep prying eyes from seeing inside your home. As we mentioned, setting up automated schedules is one of the best ways to use motorized shades. Once the setup process is complete, your shades can adjust themselves and make sure your home life stays private. Similarly, you can ensure total privacy because motorized shades fit in otherwise inconvenient locations, making it easier to put shades on every window.
FEWER SAFETY HAZARDS FOR CHILDREN

It's not fun to think about, but dangling cords from blinds and shades can be a severe health hazard for children, infants and toddlers especially. In fact, the U.S. Consumer Product Safety Commission reports that one child between 7 months and 10 years old dies from window cord strangulation every month.

With motorized shades, this type of health hazard disappears. There are no cords that could become wrapped around a child's neck, and the electronic components are discretely housed in the shades' end brackets. Without cords to become entangled in or electric wires to worry about, your children and pets stay safe.

As we've shown, motorized shades have much to offer homeowners. That makes today the ideal day to get started on installing them in your home. To learn more about our motorized shade solutions, fill out our contact form or call us at (859) 402-1413.

No video selected.